Insights that Impact!
"I am honored to have you visiting this website. As a speaker, trainer and consultant, I deliver high quality presentations that will Inform, inspire and impact your event or organization in a powerful way. I am thanking you in advance for an opportunity to serve.
When you enlist my services, I become a part of your team delivering relevant insights and information in an uplifting manner. I go the extra mile to ensure the services I provide feel helpful to my clients. I am committed to customer satisfaction through excellence."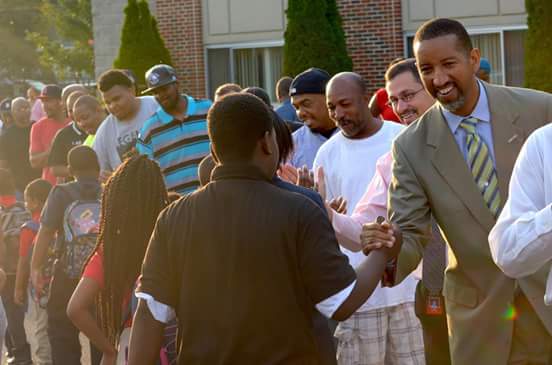 Leaders in thought with training you can rely on.
The University of Michigan Gear Up Pre-College Program has had the distinct honor of partnering with Mr. Jonathan Wynne. Mr. Wynne has delivered several keynotes and workshops to the parents of our Gear Up Students over the last several years. He is so well received by parents as he has the wonderful ability to listen to the concerns of parents and respond with compassion and guidance. His presentations are informative and inspirational. His gentle demeanor and great sense of humor, make him an ideal trainer and educator."
Carole Lapidos, MSW-Parent Coordinator for Gear Up
Jonathan Wynne is the kind of speaker you invite when the need is to get an audience supercharged to move to the "done well" side of life. His presentations are brief but power-packed, factual but lively and engaging, insightful and truly inspiring. I know this because I have had the pleasure of inviting him twice to speak."
C. Paschal Eze, author, thought leader and nonprofit executive, Detroit Rescue Mission Ministries, Detroit, Michigan.
​
"Jonathan Wynne's presentations are easy to follow. His points flow logically from one to the next. He connects with the audience, finishes strong, and on a high note."
Betty L. Maple, Deloitte retired partner
Our Services
KEYNOTE ADDRESS
INSPIRING THE AUDIENCE TO EMBRACE THEIR CHARGE
WORKSHOPS
PROFESSIONAL DEVELOPMENT FOR LEADERS AND STAFF. WORKSHOPS FOR PARENTS
CONSULTING
SCHOOL/ORGANIZATION CULTURE AND CLIMATE IMPROVEMENT